Visual artist and product designer of 20+ years.
Some of the companies I've worked on projects with are Honeywell, Sharp, Oral B, Rolling Stone Magazine, NewsCorp, Crown Casino, AGC, Playbill, Racenet, Warner Music Group, Live Nation, APCO, The CPAP Clinic, YNF, GKR Karate, Aidacare, d'Italia, Yeti Civil, HEAVY, Ready Drains, Ryobi, Grace Cosmetics, Wilbur-Ellis, Kerrang! Magazine, RLB, Abbott Blackstone International and more.
I create products that look great and are easy to use.
I create digital products for large corporations and start-ups.
I created UI designed based on tested UX designs for some of Australia's largest sporting platforms.
Casual Freelance / 1994 - 2022
I interviewed many international and Australian pop, rock and metal artists for print and web publications, including Rolling Stone Magazine, HEAVY, scenestr, Time Out, Rave, Impress and others.
International Magazines & Websites
Casual Freelance / 2015 - 2022
I have taken thousands of photographs for major music and fashion magazines and websites, including portraiture and commercial and creative composites for Rolling Stone Magazine, Kerrang!, Metal Hammer, Prog Mag, HEAVY Magazine, scenestr, Time Out…
HEAVY is Australia's largest rock and metal publication – print and web. I owned, directed and edited HEAVY for over four years. I designed and maintained the website and designed, printed and distributed over 500,000 copies of the magazine.
I managed the marketing campaigns for d'Italia, a high-end fabric and dressmaking business. I took the company from failing to two million in sales a year.
I managed website designers, the hosting and development for Australian and international clients in various industries.
Advised clients in the shop, home, office and gallery which artwork would suit their environment. Once suitable artworks were found, I designed the framing.
Coast To Coast Entertainment
I booked original Australian musicians and bands throughout the eastern coast of Queensland, from the Gold Coast to Cairns.
The Scene Magazine (Now Scenestr)
Organised the weekly distribution of the magazine straight off the press, into the shops and music stores throughout Brisbane and Gold Coast.
The Queensland Department Of Lands
Employed by a temp agency to work on a project scanning property titles and deeds into computerised forms.
Hosted Australian artists show.
Hosted Australian artists show.
Programmed and operated the lighting for local and international DJ's using high-end equipment.
While attending High School, I worked at the local indoor sports centre at night, in between playing A Grade Men's league cricket.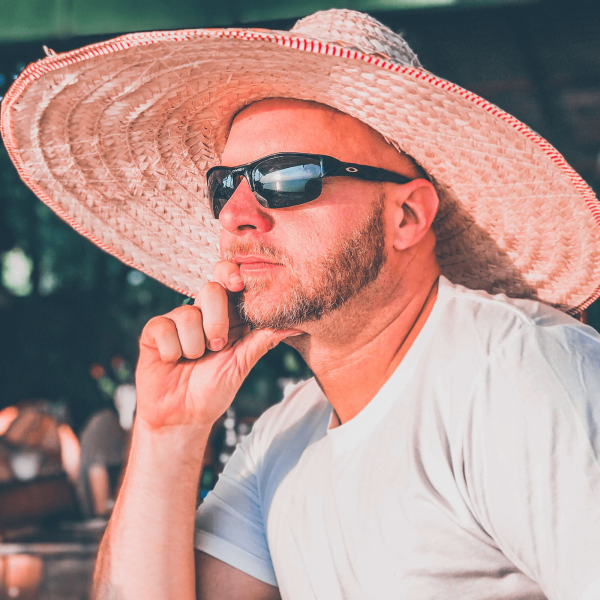 I am a carer designer with extensive experience making things easy to use and look great. I have designed websites and applications for over fifteen years with small businesses and mega-corporations.
I use best practices for user experience design (UX) and user interface design (UI). I also design and develop WordPress websites.
I have been creative all of my life. During my schooling years, my favourite subjects were art and graphic design. After school and on weekends, I drew, painted, and learned to code in BASIC and C++.
I've worked on various client projects, including websites, mobile apps, printed marketing materials, magazines, billboards, newsletters, and more for small to large companies and start-ups.
I'm constantly seeking to improve my craft and stay updated with the latest trends and best practices in the industry.
Designing and creating great products is not just a job for me; it's a way of life. I am fortunate to be able to do what I love every day.